Environmental Resources
Contact Info
Julie Haas-Wajdowicz
Coordinator
Related Items
511 Advanced Trip Planner
Top 10 Benefits of Climate Action
View online videos
Greenhouse Gas Emissions and Global Warming
Greenhouse gases are normally occurring gases that allow life to exist on Planet Earth. They keep the planet warm enough for life to thrive by trapping some of the suns warming rays inside our atmosphere. However, unnaturally high levels of greenhouse gasses can warm the planet to unhealthy temperatures which affects all life on Planet Earth.
Over the last 100 years, greenhouse gas emissions world-wide has increased exponentially due to the burning of fossil fuels such as coal, oil, and natural gas. The City of Antioch has a goal of reducing our carbon emissions and seeks the help of the local business, residential and municipal community in order to reduce our dependence upon fossil fuels and at the same time reduce our carbon emissions.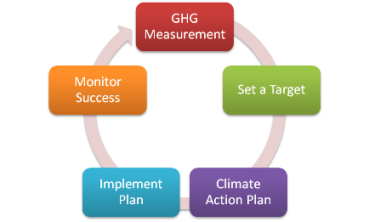 Antioch's commitment to mitigating climate change began in September 2007 when the City Council of Antioch unanimously approved Resolution 2007/69 authorizing the City of Antioch to join ICLEI's (Local Governments for Sustainability) Cities for Climate Protection Campaign (CCP). Antioch is one of over 500 cities around the world to participate in the (CCP) campaign, sponsored by ICLEI and as part of the campaign, member cities have committed to: Inventory their emissions of Greenhouse gasses (GHG's); Set reduction targets; Develop comprehensive strategies to meet these targets; Implement these emissions reduction actions; and Measure the results.
Antioch's baseline GHG emissions inventory was completed for the year 2005. On June 23, 2009, the City Council of Antioch unanimously approved Resolution 2009/57 adopting GHG reduction targets to reduce overall carbon emissions by 25% by 2020 and 80% by 2050. On May 24, 2011, the City Council approved the Community and Municipal Climate Action Plans. These plans highlight possible programs and actions that the city can use to reach the reduction goals adopted with Resolution 2009/57. Currently, the city is finalizing our first re-inventory of greenhouse gas emissions for 2010.
Below you will find more information on what the city is doing to reduce municipal operations related emissions and assist our businesses and residents.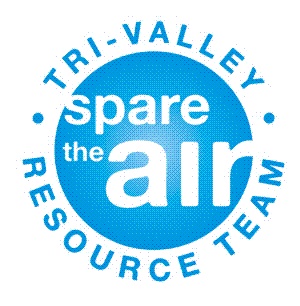 Spare the Air Resource Team
As a member of the Contra Costa Spare the Air Resource Team, Antioch is working to keep the air clean in Contra Costa County with the following efforts:

Transit and Trails is a website (and an iPhone app) designed to help you find, plan, and share an outdoor adventure. The site provides the locations of trailheads near you, and provides directions to the locations by foot, bike, car, or public transport.
In May 2012, the Contra Costa Resource Team partnered with the Transit and Trails website to train local community groups in using the online tool to plan trips to the great outdoors using transit. Funds are still available to provide local groups with transit passes for their trip using Transit & Trails. To submit a request for your group, email jhaaswajdowicz@ci.antioch.ca.us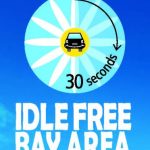 Idle Free Pledge- Did you know that leaving the car engine running while you are waiting in the parking lot for your kids to get out of school is a waste of energy? An idling car wastes money and produces harmful carbon dioxide, the leading greenhouse gas. Make sure to be able to recognize the facts from the myths on this issue. The "Turn the Key – Be Idle Free" campaign is an effort between the Spare the Air Resource Team, its partner organizations, and schools to educate parents about vehicle idling. Join the campaign today by taking the pledge to be idle free at http://sustainablecoco.org/!
If your schools would like to become involved and/or you would like to schedule a presentation for your PTA or other school group, please contact jhaaswajdowicz@ci.antioch.ca.us.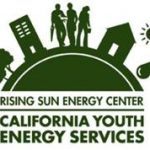 The California Youth Energy Services (CYES) is back in Antioch for a 3rd summer! This program provides free energy and water efficiency services to the community and provides paid work experience to local youth. To schedule a Green House Call for your home, visit risingsunenergy.org
The Energy Star Portfolio Manager is a FREE, helpful tool businesses can use to track their water and energy consumption of all your buildings in a secure online environment. With the assistance of QuEST, the City of Antioch has benchmarked city facilities in Portfolio Manager and is tracking energy usuage per building to see if the changes in lighting usage and facility improvements have resulted in energy savings.
For additional information about the City's climate protection efforts, please contact us!